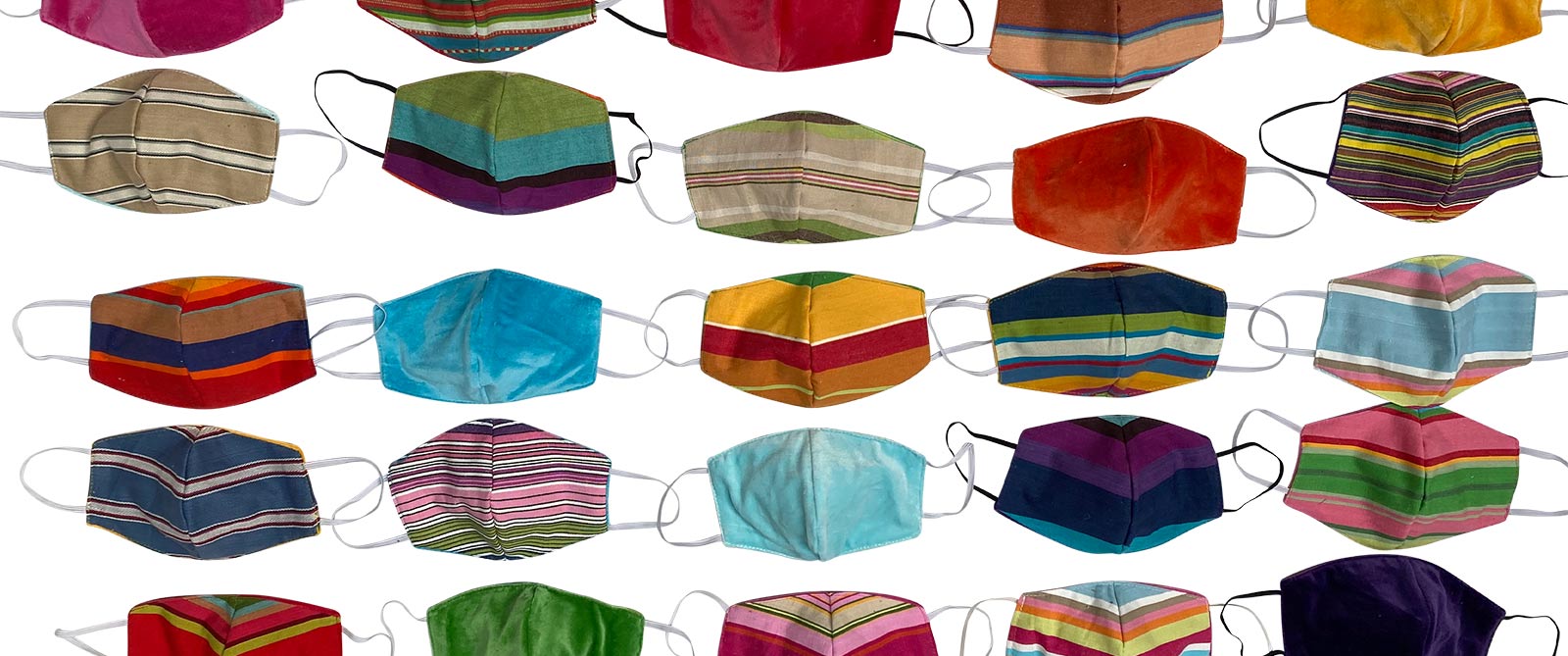 Reversible Face Masks From The Stripes Company
Our new reversible striped face coverings are a luxurious combination of a variety of our beautiful striped fabrics and the eight colourful velvet fabrics we stock.
Made in our Chester shop, these unique face coverings are soft and warm, perfect for the coming winter months. As face coverings become an everyday necessity, they can also be a fashion statement and coordinate with what we are wearing!
Reusable and Washable Face Coverings
You can wash and reuse our velvet stripe face mask coverings. Dry promptly and iron on the stripe side only.
Pack of 3 Face Coverings
You can purchase a pack of 3 randomly chosen striped face coverings or choose individually by velvet colour – Pale Aqua, Coral Red, Emerald Green, Burnt Orange, Bright Pink, Plush Purple, Cool Turquoise or Golden Yellow.
Furthermore, the stripes on each face mask are picked to corodinate with the sumptuous velvet so they may vary slightly from the pictures shown.